Property, Plant, and Equipment Depreciation and Depletion
Components visible upon registration.
This course is designed to introduce participants to the basic concepts of fixed asset accounting. Participants will be introduced to various concepts including; what qualifies as a fixed asset, acquiring fixed assets, depreciation methods, impairments, tracking fixed assets, security of fixed assets, and disposing of fixed assets.
Learning Objectives
After reviewing this chapter, you should be able to:
Describe the internal controls that apply to fixed assets
Define fixed assets and identify the elements of a fixed asset's cost
Explain the concept of depreciation
Account for the depreciation of fixed assets, using the straight-line, units of production, sum-of-the-years-digits, declining balance, and MACRS methods
Identify the best depreciation method for income tax purposes
Classify fixed asset costs as either capital expenditures or revenue expenditures
Account for the disposal of fixed assets
Account for natural resources and depletion
CPE Credit: 1 hour Accounting

This course would be appropriate for, CPAs, CMAs, CGMAs, CIAs, CFEs, CFOs, CEOs, employees, staff accountants, managers, and anyone who is interested in obtaining a basic understanding of fixed asset accounting.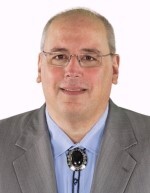 Robert K. Minniti DBA, CPA, CFE, Cr.FA, CVA, MAFF, CFF, CGMA, PI
President and Owner
Minniti CPA, LLC
Dr. Minniti is the President and Owner of Minniti CPA, LLC. Dr. Minniti is a Certified Public Accountant, Certified Forensic Accountant, Certified Fraud Examiner, Certified Valuation Analyst, Certified in Financial Forensics, Master Analyst in Financial Forensics, Chartered Global Management Accountant, and is a licensed private investigator in the state of Arizona.

Dr. Minniti received his doctoral degree in business administration from Walden University, received his MBA degree and Graduate Certificate in Accounting from DeVry University's Keller Graduate School of Management, and received his Bachelor of Science in Business Administration degree from the University of Phoenix. Dr. Minniti taught graduate and undergraduate courses in forensic accounting at DeVry University, Grand Canyon University, Kaplan University, Northwestern University, and the University of Phoenix. He designed graduate and undergraduate courses for Grand Canyon University, Northwestern University, and Anthem College.

He is a writer and public speaker. He has experience in forensic accounting, fraud examinations, financial audits, internal audits, compliance audits, real estate valuations, business valuations, internal control development, business continuation planning, risk management, cyber security, privacy laws, data security, Sarbanes-Oxley compliance work and business consulting. In addition to his practice Dr. Minniti is an instructor teaching continuing professional education classes for a variety of providers and CPA Societies.

Dr. Minniti is currently serving as a board member on the National Association of Certified Valuators and Analysts' (NACVA) Litigation Forensics Board (LFB) and as a committee member on the Arizona State Board of Accountancy's Law Review Advisory Committee.
$i++ ?>